Polytopes & their
Incidence Matrices
Last update
2021 / 09 / 09 – Cf. also the version history.
Total count of actually available polytopes: 3954
Total count of contained incidence matrices: 9110
Author
Dr. Richard Klitzing
Kantstrasse 23, 89522 Heidenheim, Germany
(+49 / 0) 7 321 / 51 7 54
richard (dot) klitzing (at) t (minus) online (dot) de
---
Link lists to individual polytope pages
Main explanatory pages
Subordinate theme pages
For Reference
---
Color Code of Links
Used color code of links within this and all subsequent pages: unvisited & internal to site - unvisited & external to site - visited - hover - internal to page
VRML Models
Several pictures bear links to VRML models. Those can interactively be viewed by means of a free browser plug-in, e.g. Cortona3D.
It should be noted however, that some Browsers like the new Microsoft Edge or Google Chrome (since version 42) don't support any add-ons!
Javascript
allowance will not be a must within this site. Even though, some few of the VRMLs might not work, Further the improved color-softed display of incidene matrices could not appreceated then (but, for sure, all the matrices would be completely visible nevertheless).
Impressum
For contents of external websites no warrenty can be provided. Any site administrator himself is responsible for the there provided contents. At the moment of link assignment those appeared appropriate. Any awareness of no longer appropriate contents or broken links would be appreciated and according necessary changes would be included in the following update.
---
Other web presences of the author


Dr. Richard Klitzing at facebook –

Dr. Richard Klitzing at LinkedIn –

Dr. Richard Klitzing at ResearchGate –

Dr. Richard Klitzing at Math StackExchange –

Dr. Richard Klitzing at Math Overflow –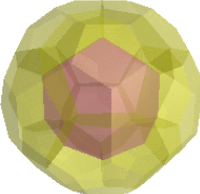 Dr. Richard Klitzing at hi.gher.space