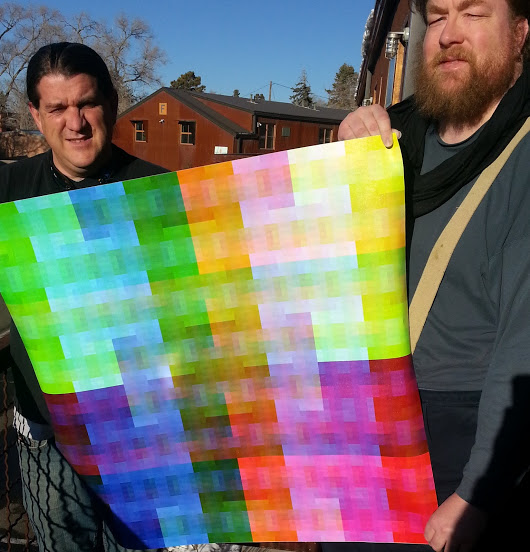 Sometimes I search my blog for this picture and scratch my head in puzzlement that it's not here, before remembering that I posted it on Google Plus back when I used that.
So here it is. Stephen Guerin (the shaven one) displays his canvas print of one of my designs.
The colors came out better than I hoped, in stark contrast to a couple of mugs with related designs that I got from the same shop.