I noticed that Shapeways had 13 models of the roundest of the fullerenes (one of the 1812 forms of C60), but none of the less regular forms; so I made some.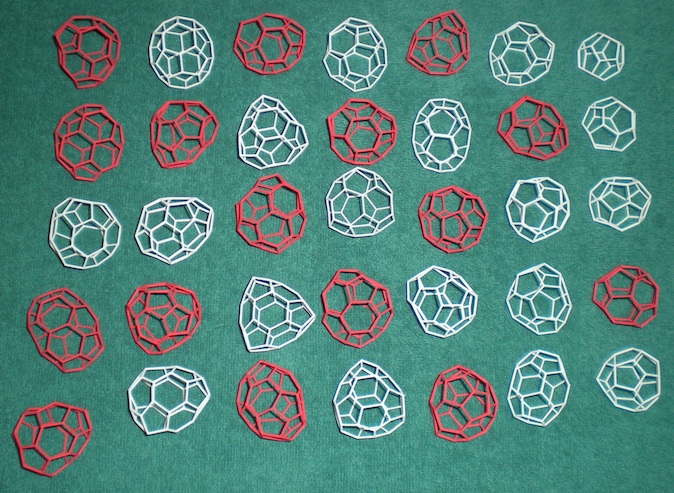 Each of the white pieces has mirror symmetry; the red pieces are chiral. Not shown (because it hasn't been printed yet): the blue set, which is a reflection of the red set. The idea is that you buy both red and blue if and only if you count reflected chiral forms separately.
These figures have 12 pentagons and up to 8 hexagons. They include the two smallest forms with no nontrivial symmetries, and the two smallest with no 'peaks' where three pentagons meet.