Does Spanish normally use apostrophes at all?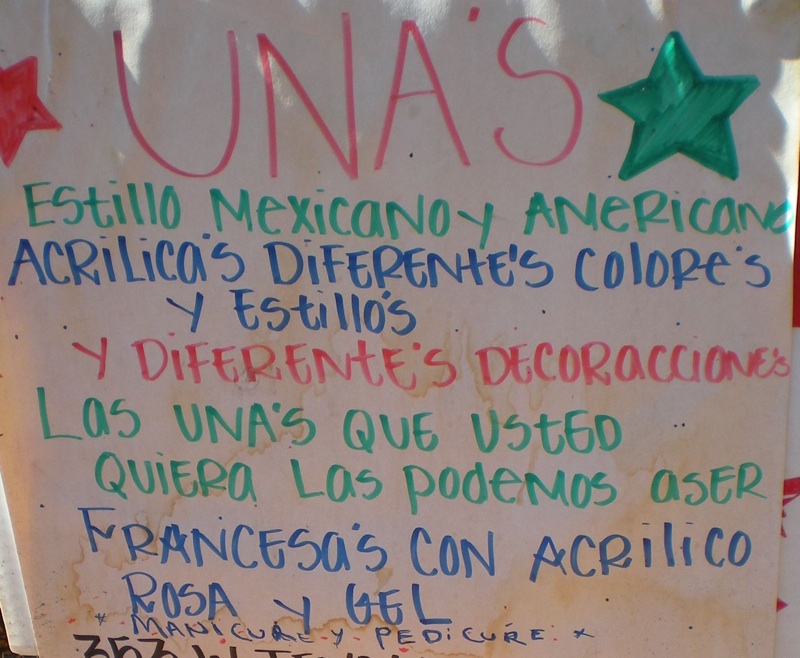 No it doesn't. I speak Spanish better than English and it NEVER EVER! uses apostrophes. I believe this picture shows a little cultural blending, the person who wrote it just wanted to caught your attention as a foreign traveler. (and they did!! XD)Maybe this person saw that sometimes in English writing they do use an apostrophe before the "S" and decided to copy it.

Actually, she clearly doesn't speak Spanish that well either. I found lots of grammar errors. On top of ALL the apostrophes this person wrote! which he/she shouldn't have I found…
*errors:
"estillos" is estiLos (with only one L)
"decoracciones" is decoraCiones (with only one C)
"acer" is Hacer(with H)
"pedicúre" has a TILDE when it doesn't need one, so its pedicure.

Be fair, it doesn't say pedicúre, it says pedicuŕe.
RSS feed for comments on this post.
Leave a comment