Welcome to the Home of Polytiles!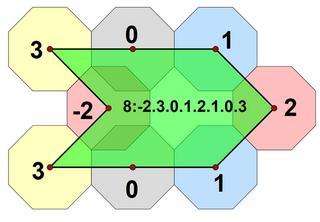 An example octatile 8:-2.3.0.1.2.1.0.3, is an octagon, with 1 concave angle and 2 straight angles.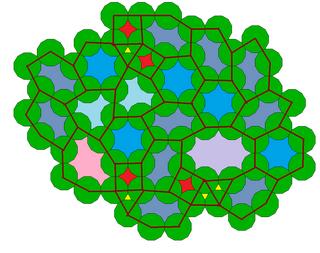 A partial tiling of regular dodecagon structures dodecatiles in the gaps, using the center of the dodecagons as vertices, and edge-to-edge pairs of dodecagons define edges.
What is a polytile?

How are polytiles defines?

What can I do with polytiles?

How can I use them?
Papers
Javascript applications
Informational Pages (in progress)
Types

Equiangular polytiles
Concave polytiles
Star polytiles
Crossed polytiles

Naming polygons
Extended forms:

Parametric polytiles
Arc-edged polytiles
Extended polytiles and recursion

Star polygons

Serial-sided isogons and spirolaterals

Improper polytile

Partial polytiles
Fractional polytiles

Tilings
3D
---
© 2020-2021 Created by Tom Ruen
---

(Reset 7/14/21)